Sometimes it's really hard to budget for photography – I get that. 
I really do. That's a huge part of why I ever picked up my first DSLR – I wanted to be able to take photos of my own daughter. But the one thing I really can't do is take photos of my own family. Sure, my husband can take photos of me and I can take photos of him and our daughter but it's really difficult (even with a tripod, remote, and timer) to do one with all of us.
So, I have made it my mission to get photos take of us at least once a year. I can't be a photographer and not actually have photos of my own family.
Here is why I think it's super important – when I am older, when my daughter is older, where will my presence in her childhood be? Will it be documented? Or will I be the one always behind the camera (or phone)? I think it's important to have photos of myself and with her for her. These are images that my grandchildren will have and their children. These are memories. 
Sometimes it's really hard to budget for photography – I know I said that already. But it is. But it really is an investment. These are things that will be cherished not only by you to be hung on your walls but by your ancestors. Woah, right?
So I challenge you, if you are on the fence because of money – start setting aside a few dollars a week. Message me. Set up something. I'm super flexible. I offer payment plans. I want you to have memories to cherish. I want your children and grandchildren to know you were present.
Okay, so just twenty more pounds and then you'll book, right?
Let me tell you a secret – your children, your husband, your family – they don't see those pounds.

Get the session. When you see your photos, you'll feel beautiful. And, when you kick ass at the gym and lose those twenty pounds, book another session JUST FOR YOU and we will rock that one like a friggin' hurricane!
Your kid is just way too out of control and you're afraid it'll be too difficult to get a good photo.
*inches glasses down on nose* Y'all need to take my kiddo for a day and then come back at me with this. I know she looks perfect in photos but I promise she is the WORST model. One shoot – the one with the 4 other girls that we did in Lima – she sang the entire shoot…about poop and butts. Poop and butts. I love children. I am a teacher. And if we start shooting and your kiddo is a little rambunctious, that's okay.
I digress. Talk to me. Message me on Facebook about your hesitations. If there is a will, there is a way – I promise. I am in this to get your memories documented and on your walls – just like mine.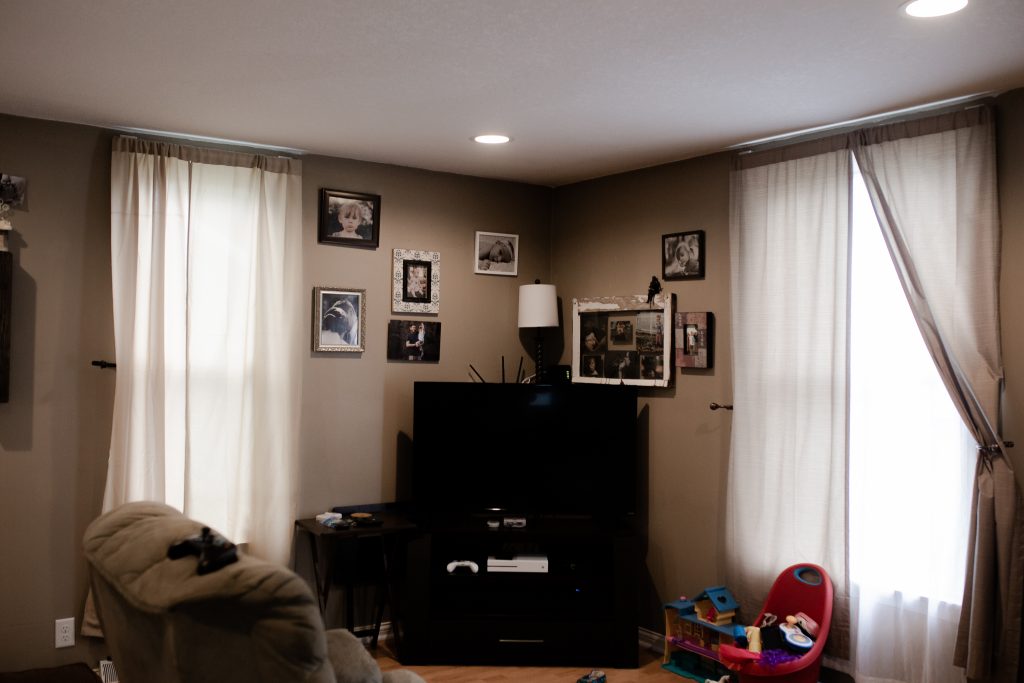 Yes – that is a toy hanging out on my wall decor.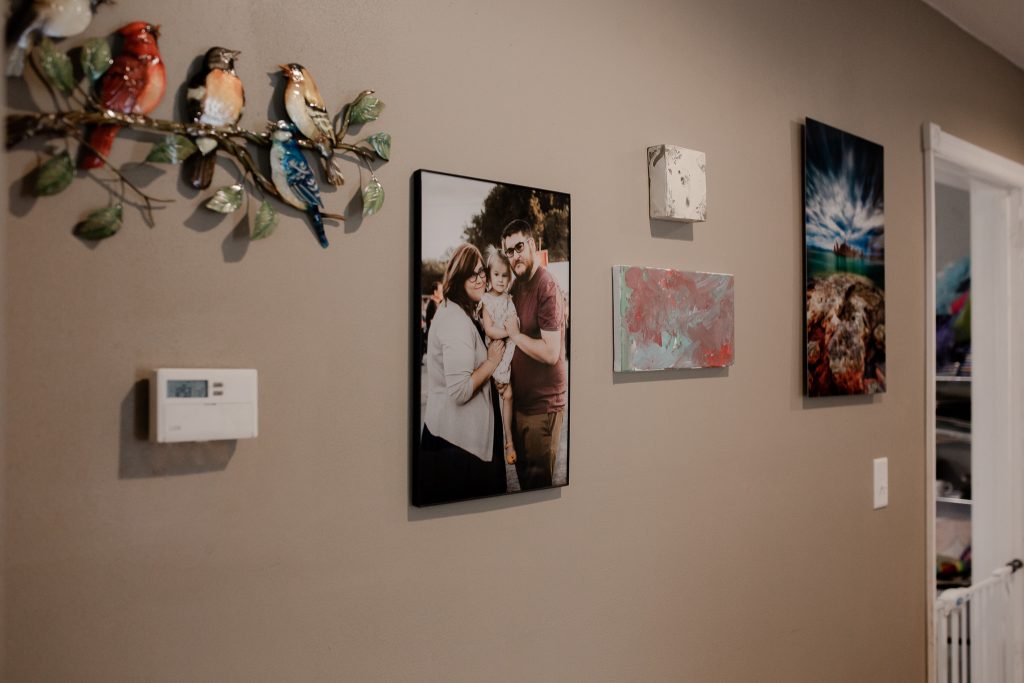 So my kiddo painted that artwork in the middle. The photo on the right is a piece I won from mpix – I love supporting other photographers!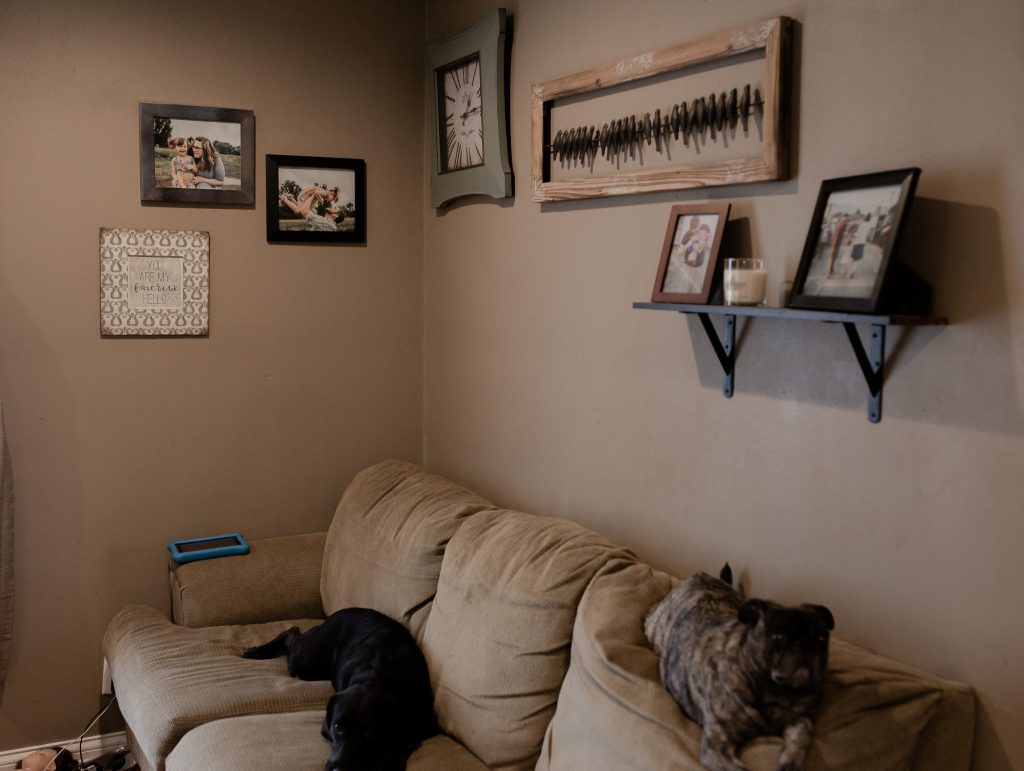 My doggos!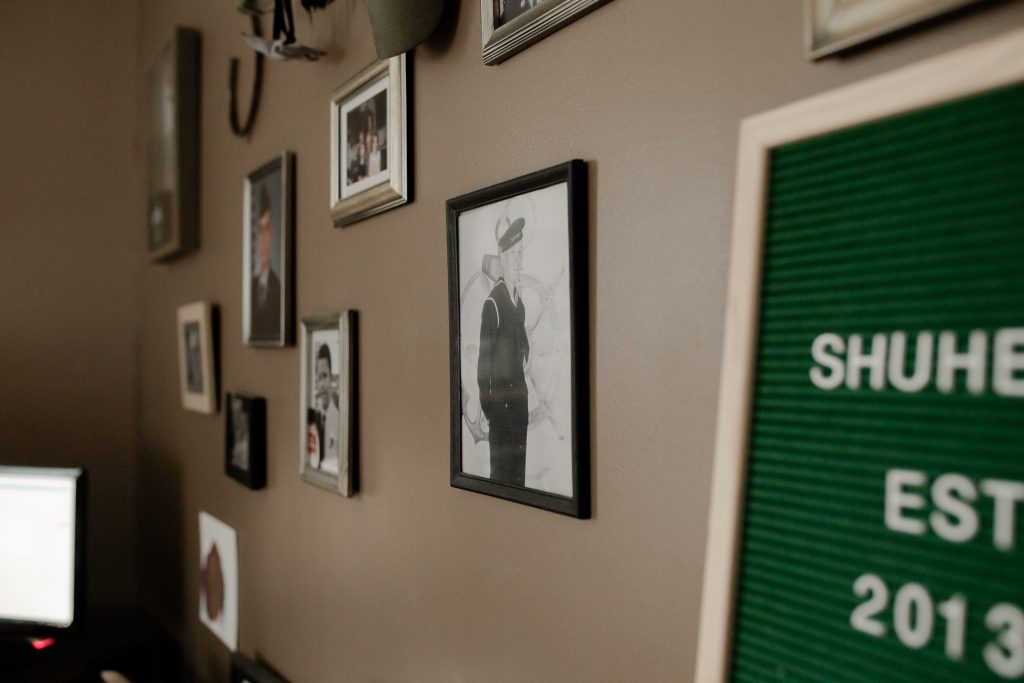 This photo goes to show that memories live on. This is my grandpa's Navy photo from the 1950s. Your grandchildren will have your photos on their walls – think about that!