It isn't often you get to work with kids in a place built to play and learn, but that's what I did nearly two years ago. I was a Museum Educator, and I was responsible for creating programs and working on ideas for a children's museum in the area. That is where I met Ben and his two children. When I left my job at the museum, I made sure to add Ben to Facebook so I could keep in touch. I really fell in love with his son and daughter, and they were a family I knew I would miss. When Ben's sister messaged me last Fall to set up not one – but two shoots – I was so excited!
During the Holiday Season, I met Kimberly and her son. We clicked because she wanted some lifestyle photos of him around the Christmas tree and during bath time!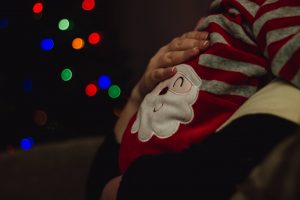 Kimberly and her mom also set up a family shoot to be scheduled in the spring. Spring came fast, and here we are!
It was so awesome seeing these kids about two feet taller than they were! And baby had gotten so much bigger too! I had a blast just hanging out with this family – and that's what my sessions are – we hang out. I got to hear about how Aiden, the little boy, is excited to start spelling his name and still loves Transformers. Sam, his sister, now has a boyfriend!!! And I talked comics and Marvel with their dad Ben. I can't wait to do another session with this family, and I look forward to watching these kids grow up in front of my camera (that is, if their parents allow it!)